Online since April 6, 2014.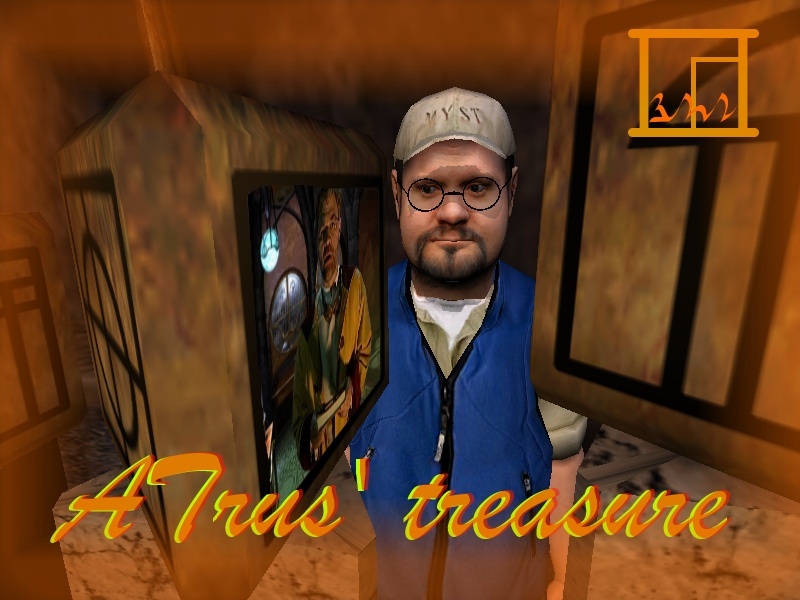 During his captivity, Atrus had all the time, from the prison, to write a linking book written with golden ink
After his release, he devised a series of puzzles in order to hide this unique piece.
At his death, his secret was well kept, until, during the restoration, Dr. Watson discovered a document which was as follows :
I, Atrus, I bequeath my knowledge to the first person who will be at the origin of this discovery.

22 brilliant markers of the city reveal the 9 steps to take to finally know the secret of nine pillars of my prison.
If you are reading this message, know that it is in a special room in  Ae'gura that you find the object that will enable you to decrypt these markers.
Let the Path of the Tree illuminates your steps!
As usual, Magic Treasure has the keys that will help you solve the puzzles.
If your experience level is at least level 30 in order to knowing the new code that will let you know where you should go to start this fourth part of the FMT, PM to the bot: TREASURE 3
The fourth part is a bit special cuz it will require you to go to several other ages without bot.
You can use your own age to capture markers. There is no difficulty to capture them (no skydiving).
Remember for sending a code to the bot, you should always be in the same age as the bot is in.
This fourth part starts at Treasure City. So you have to send your commands to
Game Master
which stands in TCity.
Then your quest will continue in the Great Tree Pub. There, you will need to send your commands to
Magic-Treasure
, if the bot stands there.
As you now know,
Magic-Treasure
is the only bot that can go from a magic age to another.
Now it gonna be shared between
TErcana
,
TTeledahn
and
TGTP
and therefore traveling from one of the three ages to another each 24 hours.
Last precision.
In the first step of this fourth part, reference is made to bright markers.
These are the markers of the city (with a red line in their middle) that you can't capture (yet).
They  are at the same places as those of red and green marker quests  that have been usefull to calibrating your KI.
Here is one of the 22 brilliant markers of Treasure City:
Sometimes these markers are not visible. This is because if you miss one of them and you move away, it disappears. If this is the case, you simply send the command: MARKERS to see it again.
A hint
: Use this command MARKERS everywhere you think a marker could be there.
And specially after have done a teleport or a dropmeto.
 
Lu

Do not worry, this may seem strange, but Dr Watson awaits you at TCity, He will explain it all again.
Another hint :
Don't hesitate to PM him : INFO & HELP!
Lu  




HAVE FUN  



_________________
                            


LuMagic

GrandMaster





Messages

: 556
KI# : 10377


Date d'inscription

: 2013-02-09


Localisation

: Somewhere in the Universe




---
Permissions in this forum:
You
cannot
reply to topics in this forum