Available NOW !!!!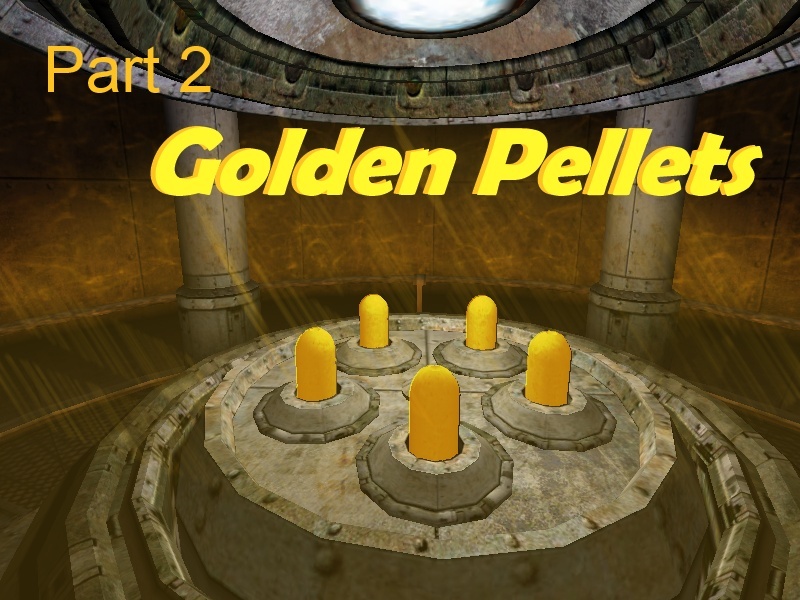 Korenen
, grand master of the guild of analysts, found a way to mass-produce Golden Pellets at Ercana  

He dispersed several indices which will help you to making Golden pellets.
Kadish, the creator of this age, has also tried to achieve it. Has he succeeded?
Maybe that would explain the gold accumulated in his safe  

He left you a device that will be very useful for this task.
This device will give you the opportunity to come back from Ercana with the first part of the Fabulous Treasure in your bag.
Once again, Miss Sutherland will welcome you not far from the meeting point that Yeesha gave you!
Remember, the encoded message that Yeesha gave you at the end of the preamble in Treasure City.
To access the second part of the adventure, you must have a level of experience of 10.
Find the linking book of Treasure Ercana, this book is hidden somewhere in Treasure City, use it and go meet Miss Sutherland.
Remember that a special bot will be your partner in this  age : Magic-Treasure (#Ki: 23656022).
Note the hyphen in his name.
This is a clone of Game Master, which is still in Treasure City to welcome the new explorers and also to allow you to recharge your  energy and magic levels, buy items and potions. hehe!
To go back to Treasure City send to
Game Master (#ki: 23433946)
:
Meet


To recap :
Always use the bot standing in the same as age you.
BUT don't use it if you want to go back to Treasure City or if you are still in Treasure Er'cana
In that case, you need to send by PM to Magic Treasure (Game Master) : Meet (or Link)
You will have to find three important objects in this age : A backpack, Kadish's analyzer and a smart card.
The smart card will be required to access places which are unreachable without it.
Once found, it becomes a permanent object in your inventory.
(Take a look to your inventory, by sending to the bot : Inventory)
When you find your smart card its value is 10 units.
At each time you will use it,  it will decrease of one unit.
When your smart card is empty you need to charge it again.
In order to charge your card, you must come back at Treasure City.
Then, go to Zandy's shop and buy some units. 10 units cost few $D'ni.
Your quest at Treasure Ercana will end when your  Experience level is 20.
Like at  the end of the first part, you must find the Arch and also the linking book of the third part.
Good and long treasure hunt.  


(thx Anna  

)

_________________
                            


LuMagic

GrandMaster





Messages

: 556
KI# : 10377


Date d'inscription

: 2013-02-09


Localisation

: Somewhere in the Universe





Similar topics
---
Permissions in this forum:
You
cannot
reply to topics in this forum