You are not superstitious ?
Ok than.
December Friday the 13th at 13 ki time
we will have our second session initiation magical
commands
.
It will be devoted to
clothing commands
.
How to change clothes with a robot .
What are the clothing and accessories that can be worn in public places and those who are still prohibited.
How to change the color of clothing .
Change the color of the skin.
How to wear a complete outfit .
How to save and restore its appearance .
Here is the program of the evening.
20 h 45 CET (12:45 KI Time) welcome participants in the classroom of  Magic hood .
21 h 00 CET (13:00 KI Time) Introduction by Mister Magic .                                       
Saveme
 and  
Restoreme 
Wear
and
unwear commands
Wcolor 
command                                        
Skin 
command                                       
Outfit  commands
                                       Warnings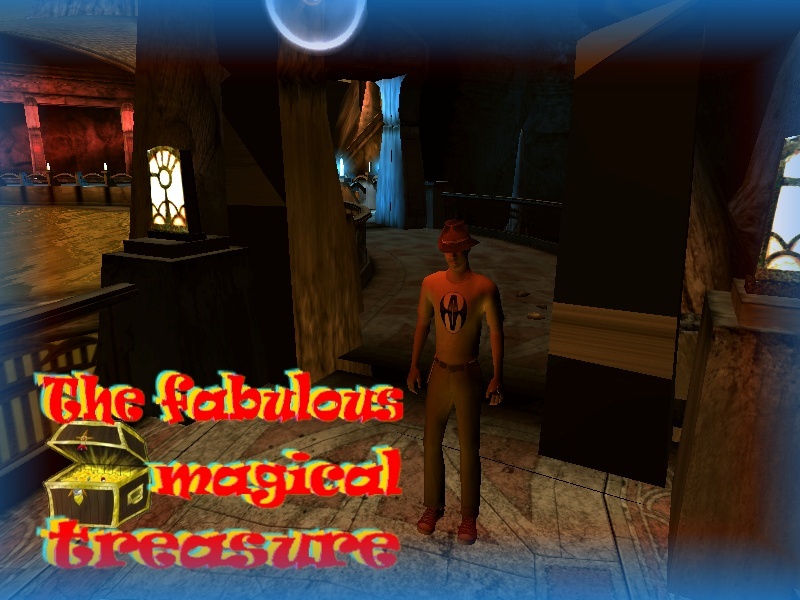 Few words about the
Fabulous Magical Treasure (FMT)
22 h 30 CET (14:30 KI Time)
Dance Party
.

_________________
Mister Magic #19032, Magic Bot 27527, Mimi Bot 71459, Game Master 26224, Magic-Treasure 24891, Mimi Treasure 21190
Welcome to this second session of initiation of magical
commands
.
These meetings will be held once a month, in principle, on the second Friday at 13 KI TIme.
Today we enjoy ourselves to learn how to use clothing
commands
.
After  I would like explain you what's the Fabulous Magical Treasure.
If you have any questions, ask them after my presentation. thank you...
I already wish you a good evening.
Start with clothing
commands
To use clothing
commands
, you must be in the same age as the bot and you must send them to the bot only in PM.
These
commands
can be used in all magical ages.
I remember you that you can use uppercase or lowercase and that all
commands
are identical for MimiBot and MagicBot.
Because bots are stupid, if one letter or space is not identical as the command it knows, it will understand that as a bad command.
If you send a bad command to the robot, it'll tell you it does not understand.
I said you that you must be in the same age as the bot and you must send them to the bot only in PM.
But there is one exception :  HELPDRESS
You can PM the bot with that command even if not in the same age as you.
Try it now. PM the bot : HELPDRESS
Look in your incoming box the helpnote the bot sent you.
This note is different if you are a girl or a boy.
I strongly encourage you to go see in the forum the different outfits.
The link is included in the note.
And foremost, you'll save your current appearance.
In this way, after our tests you can return to this appearance immediately.
PM the bot : SAVEME
The bot save your appearance permanently in its memory !
So it's not necessary to send again that command untill you want to change the backup.
But you can also add a name after this command.
This allows you to save several different outfits.
For example, if you dress in beachwear, with shorts and barefoot, wearing sunglasses, and a dark brown skin.
You can save this appearance like this : SAVEME BEACH
you can use a name other than "Beach". Simply remember it !
To restore your backup simply PM de the bot: RESTOREME
Immediately, you will recover the appearance saved with SAVEME command.
If you used a name after SAVEME use the same name after  RESTOREME
For exemple: RESTOREME BEACH
Now, we will change shirt.
The command is the same for all clothing, body parts and accessories.
Objects are available for boy and girls but  some are only for men and some for women.
Look at the help note and at the forum.
This command is : WEAR followed by the name of what you want to change.
For our test, we use the same shirt for men and women: VZNDI
It's the Zandi jacket.
PM the bot : WEAR VZNDI
You see that when you use the WEAR command, the clothing you wear is replaced by the new.
But,some objects are not replaced but added ! Look on the forum which must be removed.
So, it's necessary to use the command UNWEAR to take off that objects.
Try this. PM the bot : WEAR SGLASSES
Now, MEN ONLY, PM: WEAR BEARD1
And WOMEN ONLY, PM: WEAR EARRINGS1
Now everyboddy PM: WEAR BAREFOOT
And finally PM: WEAR JEANS
Now, save that new appearance. PM the bot : SAVEME TEST1
Beard are accessorie for men and earrings for women.
To take them off, for men  PM the bot : UNWEAR BEARD1
and for women : UNWEAR EARRINGS1
Now, how can we colorize clothing ?
With the command WCOLOR Nameclothing Color1 Color2.
You should know that clothes can have 2 colors.
For example pants will have a color for fabrics and one for the belt.
PM the bot : WCOLOR JEANS RED WHITE
You can see the result: red for the pants and white for the belt.
The colors are the basic colors : White, Black, Blue...etc followed (or not)  by a number from 1 to 5
So you have 5 grades per color.
But, you can try other suggestive names. For exemple : lightblue
If the robot does not know a color, it will notify you.
If you use only one color, both parts will have the same color.
For exemple if you PM the bot : WCOLOR JEANS RED
Both pants and belt will be RED.
But, some clothes has only one colorable part .
That's not very important for the command, the bot will use the first color you wrote.
PM the bot : WCOLOR VZNDI BLUE RED
You see that only the underwear has changed color.
That's because it is not possible to change the color of the shirt.
Some clothes and accessories can't change color.
If you try change it, nothing happens.
PM the bot : WEAR VYSHA
This is the Yeesha jacket.
Try to colorize it. Nothing will happen.
What about hair ?
The robot considers hair the same way as clothing and objects.
Headwear are also considered hair.
First save your actual appearance : PM the bot : SAVEME TEST2
Try this : PM the bot  : WEAR GOLFCAP
First, you see that women have pony tail but not men.
You can colorize both parts: hat and hair.
PM the bot : WCOLOR GOLFCAP RED BLACK
Now PM: WEAR HELMET
Strange ! You have both Helmet and Golf hat
Why ?
Because Helmet is an accessory, so it is added to the hairstyle you are wearing.
PM : UNWEAR HELMET
But how to wear only helmet ?
remember that to change clothes just take another.
The same goes for hair. To change, we must take another.
But we had backup our appearance before bringing the golf cap.
PM: RESTOREME TEST2
Now PM : WEAR HELMET
That's better !
PM UNWEAR HELMET
That works fine now !
We will now change the color of our skin.
It's easy to do.
PM the bot : SKINCOLOR BLUE
now PM : SKINCOLOR PURPLE
You can use the same names colors than for clothes.
The last command is  OUTFIT
Robots know some complete outfits that allow you to completely change in a split second.
For exemple the garb of Santa Claus.
PM the bot : OUTFIT SANTACLAUS
PM: OUTFIT WINTER
PM: OUTFIT MAINTAINER
You will see all outfits on the forum.
From time to time I add new outfits.
You need to know something important.
At the moment, all the clothes and accessories that are not in your wardrobe are prohibited in public ages as well as wear a unnatural color skin.
The bot remind you when necessary.
I say "AT THE MOMENT", because that should change soon.

So, please, do not forget to change yourself before going in public places.
One last thing yet.
If you go into your wardrobe, you save your appearance.
So by doing this, you recover when you reconnect.
However, garments and accessories unauthorized will never be part of your wardrobe.
That's why I suggest you save appearances you like.
Now, PM the bot : RESTOREME
That's all for our second lesson.
Before I talk about the Fabulous Treasury, do you have any question?
What's The Fabulous Magical Treasue ?
This is a great adventure (Role Playing Game) game in the cavern.
It will be available by the end of this year for the holidays.
Its design is such that you will need several weeks to complete. There will be alot of puzzles to solve in order to increase your level of experience.
A new robot specially dedicated for this game was created. His name: GAME MASTER (Magic Treasure)
You will meet characters who will give advice or sell you the necessary objects in your quest . For exemple Miss Sutherland or Mister Engberg.
You can earn gold coins of Dni$ .
You use potions to restore your magic level .
Victor restore you in his tavern and Kodama sell you potions .
Alot of new magical
commands
are created for this adventure.
You will find the keys to open doors , and other objects to perform some actions .
There will also be a few markers game included in this adventure (but no skydiving !)
Alot of hours of gameplay await you, and  alot of scripts to write to me (lol) .
To participate in this adventure, you are invited to use an avatar that has a KI to read quests markers.
It will be necessary to become Magic Treasure hood member  to allow you to perform certain actions such as moving the robot .
There will be 10 parts in this game The first is being tested by two friends explorers seeking any problems. In this way, I'll offer you the first part bug for Christmas.
You can see all the details of this great adventure on forums Uru  Magic Worlds and Myst Online.
Sign up now . I guarantee you hours of fun !
Thank you for your attention.
Thank you for your participation in this  magical evening.
I'll see you on the second Friday of next month.

_________________
Mister Magic #19032, Magic Bot 27527, Mimi Bot 71459, Game Master 26224, Magic-Treasure 24891, Mimi Treasure 21190


Similar topics
---
Permissions in this forum:
You
cannot
reply to topics in this forum