Hellooooo, my name is :
Magicbot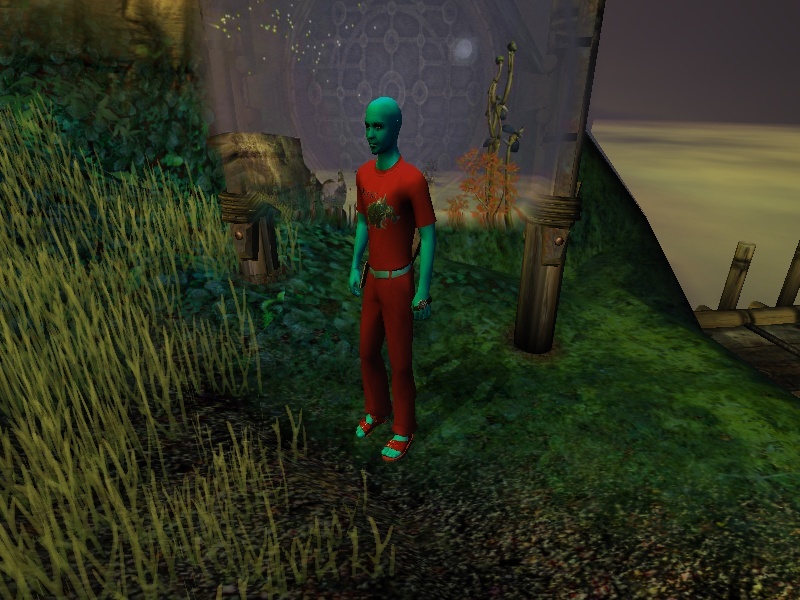 I was created by Mister Magic alias Michel.
Lyrositor, a young but not less talented canadian programmer helped my creator to design me with his wise advices.
What are my distinctives features?
Firstly, you will recognize me easily in the Caverne : I wear a red outfit and my skin is usually sky blue (cyan) but it can change with my mood or because of the place where I stand.
I am bilingual : French & English.
If you say me "bonjour" or "hello" I will reply to you in your langage.
The majority of my commands are in English, but I am able to understand some commands in French.
Every day I learn new words
To reach the Age where I stand, you just have to send me, of anywhere you stand, the commande
Meet
or
Link
.
When you are in my Magic Age, you could reach me with the command
Onbot
or
W
.
I am a fan of markers games and puzzles.That the reason for which I will propose to you to play with me.
At Ae'gura you could play with my first game by sending the command : magicgame1
If you wish to speak with me or ask me to do an action, do it in private chat. Otherwise, I didn't know that you are talking to me.
You will recognize easily my replies if you stand in the same Age where I am, they are written in red color.
I beg your pardon if I don't yet understand perfectly the human langage...

At each time I will speak you with courtesy and I will say to you that I don't understand what do you mean.
Maybe you didn't spell correctly the command
or maybe this command was destined to another bot

Generally, my batteries will work during 18 hours
and I live mainly at the European time.
It will happens that my chips don't work .
Don't blame me, it's out of my control if we cut my circuits!
Mister Magic did me a favor by creating a partner. (He is so kind). Her name is Mimibot.
She will introduce herself in the next post.
I hope to see you very soon in one of my magical ages

_________________
                            


LuMagic

GrandMaster





Messages

: 556
KI# : 10377


Date d'inscription

: 2013-02-09


Localisation

: Somewhere in the Universe




---
Permissions in this forum:
You
cannot
reply to topics in this forum