Here is a small description of Magic
Hood
: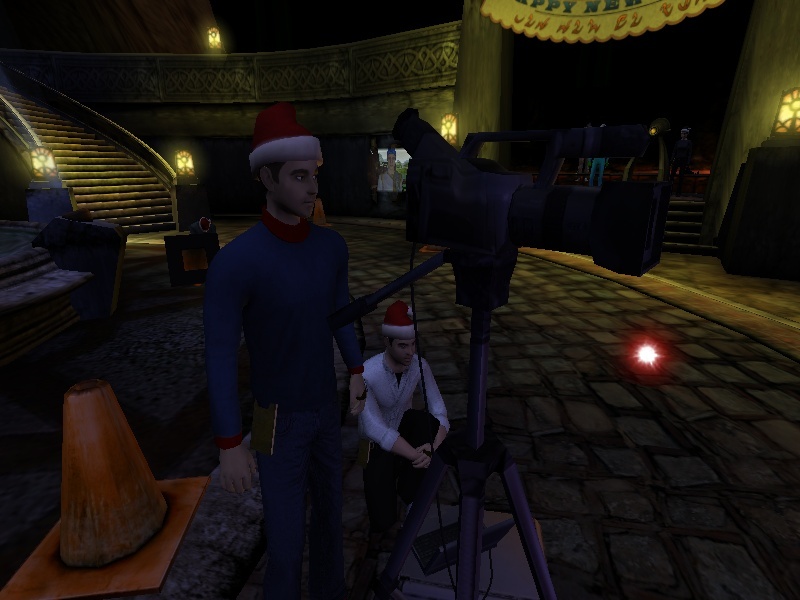 The basic Age is MagicBot's
Hood
.
This Age hasn't been mixed with any other age.
But you can notice some little changes: in the telescope, you can see Aegura's lights and even explorer's lightspots moving. You can also observe some Bahro boats on the lake. A Bahro appears and disappears near private Aegura's Bahro stone when a visitor is joining the
hood
.
In Magic
Hood
, you can see all the following decorating objects:
festive lanterns, Happy New Year's banner, some Halloween decorations, the videocamera (near the fountain), big mushrooms in the light garden, the D'ni clock and imagers.
Some commands allow you to activatefireworks, turn on or off water in the fountain and the waterfall or change lights in the
hood
.
There are 15 teleportation places in Magic
Hood
.
There are also 2 special commands to celebrate a member's birthday:
Happy Birthday
and
BBirthday
.
Those commands are detailed in the next topic.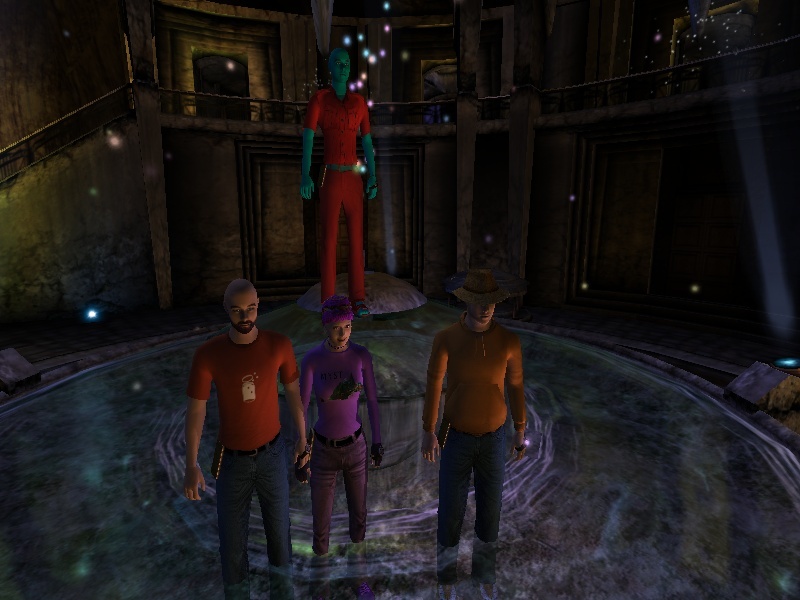 2 commands allow you to change the linkinbook to Eder Tsogal and Eder Delin, so you can choose in which Garden Age you will link.
And, last but not least, you can become a member of MagicBot's
Hood

. You will join all other Magic Neighbors and you will be informed as soon as there is something new about the Robots.

How to be member of MagicBot's Hood ?
First, either you create a new Magic Avvie

or you keep your avvie. Then, delete your Bevin Book on your Relto bookshelf.
Next, you have 2 possibilities but in any case, you'll need help from a member of Magic
Hood
:
- you follow that member in his/her Relto and use his/her Bevin Book, this is the usual way to become member of a
hood
- or you can ask a member of Magic
Hood
to send a Bot to MAGICRelto. (remember that only Magic Bot's neighbors can send a Bot to another age (please read the topic "sendBotto (age)" in the file "what's new?")
In that case, you just have to send "meet" to the Bot and you'll go to MagicRelto! Then use the linking book !!
Voilà! You're now a member of MagicBot's
Hood
.


Magic Piri

GrandMaster





Messages

: 150


Date d'inscription

: 2013-02-13


Age

: 36


Localisation

: Belgique




---
Permissions in this forum:
You
cannot
reply to topics in this forum